Fort Collins Dodge Chrysler RAM proudly supports the following organizations in our Northern Colorado Community.  
The Lydia Dodi Breast Cancer Support Center
Their mission is to provide those touched by breast cancer the post-diagnosis support and care needed to complement their medical treatment. Through their Complementary Care Program, they bring the resources of over 30 cancer-related service and support providers to women with breast cancer. Ensuring these women can receive post-diagnosis support and care such as much-needed complementary care, lifestyle support such as housecleaning, and emotional support such as family and couples counseling. They are the only charitable organization in Larimer County focused on providing breast cancer patients complementary care and lifestyle support for the duration of their treatment.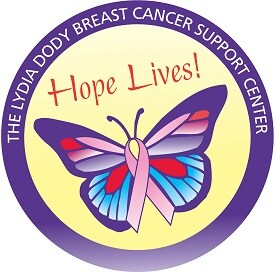 Crossroads Safehouse
For 34 years, abused women and children have come to Crossroads Safehouse in Fort Collins. Here they have found safety, shelter, and the personal assistance and resources they need to build lives without violence.
Crossroads offers free safehousing, advocacy, legal assistance, transitional housing, and education. They annually provide food, clothing, and support for over 500 residents.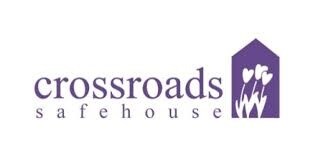 St. Jude Children's Research Hospital
The mission of St. Jude Children's Research Hospital is to advance cures, and means of prevention, for pediatric catastrophic diseases through research and treatment. Consistent with the vision of our founder Danny Thomas, no child is denied treatment based on race, religion or a family's ability to pay. 
Respite Care
Respite Care, Inc. is a non-profit organization in Larimer County that provides short term, quality care for children with developmental disabilities, giving respite to their families, and enhancing the quality of life for the entire family. We believe that a child with a disability is a child first and that his or her challenges are secondary. With this mission and philosophy in mind, Respite Care strives to create an interactive, stimulating and safe environment that addresses the physical, emotional, social and mental needs of each individual child.
CSU Athletics
Fort Collins Dodge Chrysler Jeep Ram has been a longstanding corporate partner of Colorado State Athletics. Fort Collins DCJR provides a wrapped Dodge Ram that leads the football team onto the field before every home game and has partnered with CSU to give away the "Best Seats in the House" for every home football game. Two lucky fans are selected to ride in the Dodge Ram and sit on the field and enjoy a once-in-a-lifetime experience courtesy of FC DCJR.
Hearts & Horses
Every year in May, Fort Collins Dodge Chrysler Ram donates $25 for every test drive to local organizations that support our military. The Vision of this Loveland, CO organization, Hearts & Horses is to help Veterans heal and grow by restoring the wisdom of their mind, body and spirit through their interactions with horses, and each other, in a beautiful, natural setting. They provide services free of charge for all Veterans and Service members, nowing that they have given so much already in defense of this country.
Healing Warriors
Another local charity that is part of our annual May Veterans event is Healing Warriors.  Located in Fort Collins, Healing Warriors Program (HWP) is a nonprofit organization
who provides non-narcotic clinic therapy for Service members and their families for pain,
Post Traumatic Stress and sleep issues. Services provided include Acupuncture,
CranioSacral therapy and Healing Touch coupled with education and materials for home care.