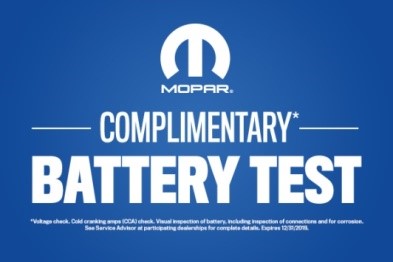 Fort Collins Express Lane provides battery testing, car battery replacement, and electrical system diagnosis to determine if your battery is causing a problem and needs to be replaced.
Servicing your battery isn't just about replacing it. It's making sure it can consistently start your vehicle and stay charged with sufficient power to support your vehicle's electrical systems.
Your battery stores energy and provides power to the starter, ignition system, fuel system and other critical systems at start-up.  Additionally it provides power to the electronic components and accessories when your vehicle isn't running. Today's vehicle electrical systems do much more than they have ever done in the past like charging mobile phones, outlets as well as electronic safety systems; so it's more important than ever to make sure it's in good shape and capable of supporting your vehicle without fail in all weather conditions.
Regular vehicle battery maintenance helps prolong the life of your battery and keeps all of the components operating at optimum efficiency.
Express Lane Battery Service Includes:
Testing to measure performance in extreme weather conditions
Inspecting  battery connection for debris or corrosion
Cleaning cable ends or replacing as needed
Cleaning battery terminals
Applying a protective coating to battery connections to help delay corrosion
Express Lane Battery Replacement & Installation
Removal and proper disposal for recycling of your vehicle's battery
Cleaning or replacing cable ends and terminals
Installing recommended battery and testing to insure
Fort Collins Express Lane uses the state-of-the-art equipment, quality parts, built to spec for every make and model, and the certified technicians to maintain your vehicle's battery operation and/or replacement.  We'll also top off your fluids with every service visit!
All Work is Warrantied!