Welcome to Fort Collins Mopar Express Lane with two convenient locations on College Avenue. Express Lane provides quality vehicle services by certified technicians that get you in and out fast. From convenient oil changes, brake and battery services to complimentary multi-point check-ups, you can rest assured your vehicle will be in optimum running condition after a visit with us. No appointment needed!

Regardless of whether you drive a Chrysler, Dodge, Jeep®, Ram, FIAT® or another brand vehicle, we offer fast and professional service for most all makes and models.

Fast & Convenient Service!
No Appointment Needed!
Service for Nearly All Makes and Models!
Complimentary Multi-Point Inspection!
Tires Service & Sales!
Coupons & Rebates for Extra Savings!
Factory-Trained & Certified Technicians!

One of the most important services you can get to maintenance your car, truck of SUV's optimum running condition is an oil change. Vehicle engines have a lot of moving parts and when your engine runs, these parts rub against each other creating friction and that produces heat. The oil in your engine lubricates those parts and helps absorb that heat. As you drive that oil breaks down. An oil change, using clean, quality oil, reduces wear and tear and extends the life of your engine while keeping it in top running condition and can even help your gas mileage!

Determining what kind of oil is recommended in your vehicle can be found in your owner's manual but at Fort Collins Mopar Express Lane, our trained Service writers will help your determine what is best for your vehicle based on its age, mileage and your driving habits. Sometimes using full synthetic oil can help performance on an older vehicle.

At Fort Collins's Mopar Express Lane we not only get your oil change done fast, more importantly, but we do also it using quality parts and oils. Our certified technicians work on all makes and models and use Mopar® parts if you have a Dodge, Chrysler, Jeep Ram or Fiat, or Magneti Marelli if you drive another brand. In both cases the parts used are built to the exact specifications for your vehicle's make and model.

Our oil changes are always priced competitively!

Fort Collins Express Lane provides battery testing, car battery replacement, and electrical system diagnosis to determine if your battery is causing a problem and needs to be replaced.

Servicing your battery isn't just about replacing it. It's making sure it can consistently start your vehicle and stay charged with sufficient power to support your vehicle's electrical systems.

Your battery stores energy and provides power to the starter, ignition system, fuel system and other critical systems at start-up. Additionally it provides power to the electronic components and accessories when your vehicle isn't running. Today's vehicle electrical systems do much more than they have ever done in the past like charging mobile phones, outlets as well as electronic safety systems; so it's more important than ever to make sure it's in good shape and capable of supporting your vehicle without fail in all weather conditions.

Regular vehicle battery maintenance helps prolong the life of your battery and keeps all of the components operating at optimum efficiency.

Express Lane Battery Service Includes:

Testing to measure performance in extreme weather conditions
Cleaning cable ends or replacing as needed
Cleaning battery terminals
Applying a protective coating to battery connections to help delay corrosion

Express Lane Battery Replacement & Installation

Removal and proper disposal for recycling of your vehicle's battery
Cleaning or replacing cable ends and terminals
Cleaning battery terminals
Installing recommended battery and testing to insure

Express Lane certified technicians repair and replace disc brakes and drum brakes for your car, truck or SUV. Be assured our facilities will use quality parts built to spec based on your vehicle's manufacturer specifications, no matter the make or model.

Like other vehicle parts, brake pads and drums wear out as you drive. There are several components in your braking system and normally the brake pads and shoes are the first things to wear out before other braking components get damaged. Regular brake pad changes are simple, smart and will save you costly repairs down the road.

If you are unsure if you need brake services, Express Lane can do a visual inspection that should identify obvious repairs or replacements that are necessary. However, if your vehicle exhibits any of the following symptoms a brake inspection should be done quickly to ensure your vehicle can safely brake:

Brakes squeal, squeak or grind when coming to a stop
Vehicle pulls to the left or right when braking
Steering wheel shakes or vibrates when brakes are engaged
Excessive brake dust forming on wheels
Brakes need to be depressed more than usual in order to stop

Get a free visual brake check at either location in Fort Collins, anytime! Just stop in, no appointment needed.

Brake Fluid | Power-Steering Fluid | Antifreeze | Engine Oil | Transmission Fluid Flushes

Over time, your vehicle's engine fluids, including transmission, brake, and power-steering fluids, lose their ability to clean, lubricate and cool. Regular Fluid Services are key to maintaining your vehicle's performance, safety and preventing damage that can occur from driving with fluids that are no longer capable of flowing freely to lubricate and cool the engine systems. Regularly topping off fluids and fluid flushes will keep your engine operating at optimum levels; improving overall engine performance, extending the life of your engine systems, and restoring fuel efficiency.

Fort Collins Express Lane's certified techs will check your fluids, top off fluid levels as well as perform any needed fluid flushes for your car, truck or SUV.

At Fort Collins Express Lane, we know 4X4s! Off-road vehicles and trucks with towing capability are harder on their transmissions therefor breaking down fluids more quickly. Maintaining your truck or SUV's transmission with regular fluid replacement/flushes will keep it performing at optimum levels.

Transmission fluid flush
Transfer case fluid flush
Front differentials fluid flush
Rear differentials fluid flush

Express Lane will inspect your used vehicle with a basic check or a very detailed check of systems and provide you an estimate for work that might be needed. No appointment is necessary. Just visit one of our two locations on South College Avenue.

Standard 27 Multi-Point Inspection - $19.95

Checks vitals of vehicle including belts & hoses, tires, suspension, brakes, exhaust, lamps, battery, front and rear wiper, engine and cabin air filters, fluids.

Certified Used Vehicle Inspection - $135

Checks all engine systems and vehicle operation. If any work is needed we will provide a detailed list of repairs and associated costs to get your vehicle in optimum running condition.

Uber & Lyft

You can download the form below and print or we will print for you when you stop in. Afterwards you just fax our form to Uber or Lyft. These inspections are just $19.95.

Auto recalls occur when a manufacturer (or the NHTSA) determines that a car model (or several models) has a safety-related defect or does not comply with a federal safety standard. When this happens, the automaker will alert owners to the problem and usually offer a free repair.

We stock most parts for recalls but some are VIN specific. To make sure we have everything we need to get you in and out fast please call us at (970) 541-9989.

To learn more about recalls and to check if your vehicle has a current recall, click the link below, you need to have your VIN number handy.

Click Here For Recall Information
All Work Is Warrantied!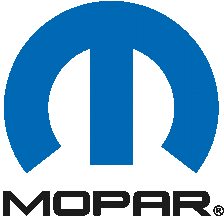 Mopar® Express Lane uses only genuine Chrysler, Dodge, Jeep®, Ram and FIAT® Brand parts. All parts have been tested to ensure function, fit and finish of original specifications.
Magneti Marelli® parts are used on all other makes and models. Magneti Marelli has been a leader in both quality and innovation for 95 years and
Mopar® Express Lane recommends Pennzoil® Motor Oil. We also offer the highest quality Pennzoil synthetic oil, keeping your engine clean and extending the life of your oil change for an even greater value.